Data Cabling 101: New Construction and IT Infrastructure
If you're doing new construction, think about IT early. Don't make it an afterthought.
The backbone of your network is data cabling. High-speed connectivity is critical to daily business operations, and your building's cabling infrastructure is something you should take seriously. But, when taking on a new build, the last thing on your mind is often the communications and IT systems – and it can be very difficult to grasp how exactly cabling impacts day-to-day operations.
Data cabling is often sidelined for other seemingly more critical operations during the construction process, which can leave you with an expensive project down the road. In this blog post, we'll discuss the fundamentals of data cabling and why it's important to factor into the initial design plans of a new build project.
What is Data Cabling?
Data cabling refers to physical connections that link a building's internal data network. A data cabling system consists of multiple subsystems and components in walls, ceilings, conduits, and a variety of other locations to connect all your IT hardware (telephones, surveillance cameras, copiers, wireless access points for WiFi, etc.) to your network.
When designed well, the right data cabling system provides flexibility, optimizes uptime, is easily scalable, and is a good return on investment (ROI). It can also reduce expenses by limiting downtime and associated loss of productivity. A properly designed and installed system also looks cleaner and makes it easier to implement future changes to the network. You know the expression "out of sight, out of mind?" Network wiring often falls victim to this mentality and small problems go unnoticed. But when small problems turn into big problems, having a well-organized and implemented cable design allows you to more easily troubleshoot and fix what is wrong.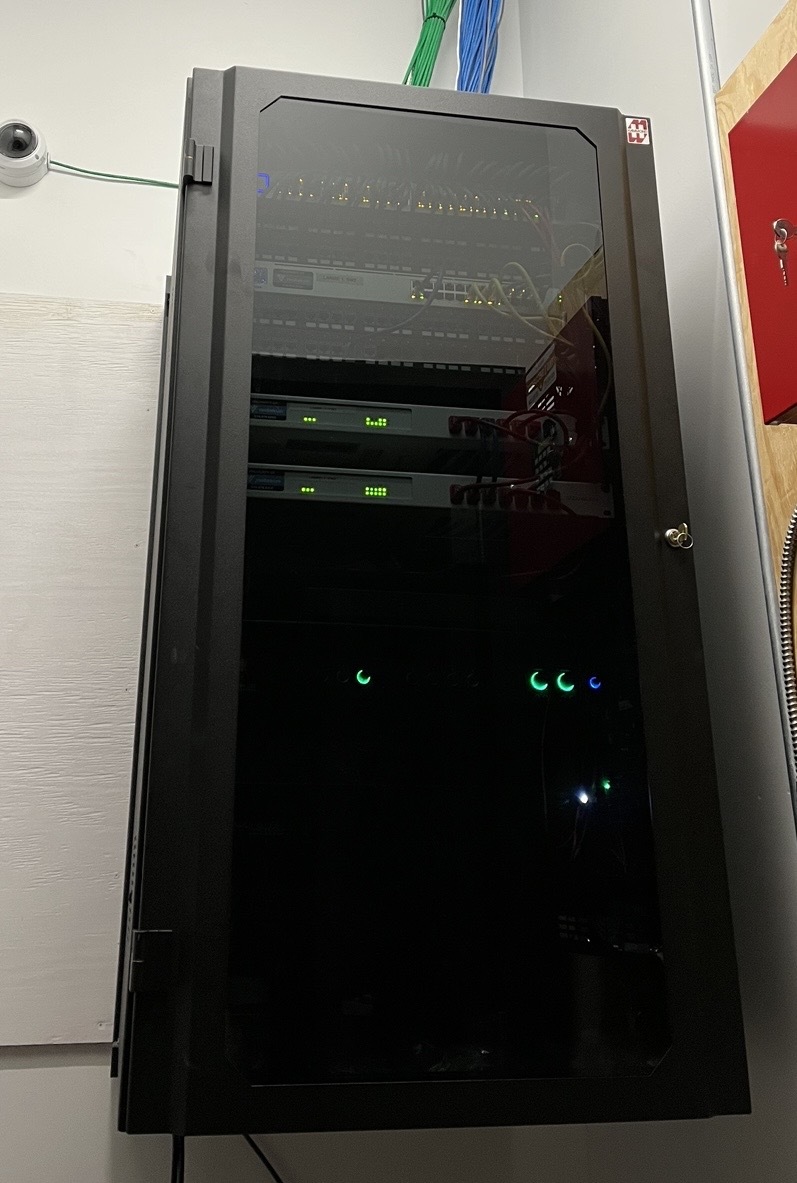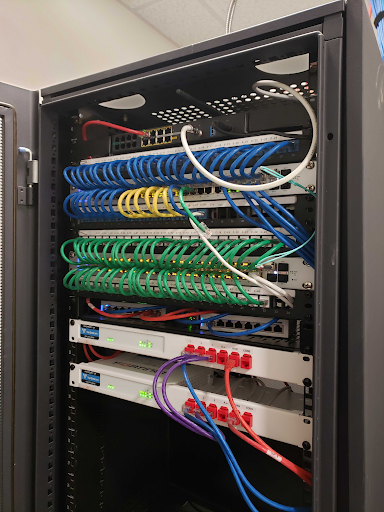 Cabling and Construction
Oftentimes, people don't think of data cabling until they're ready for an electrician to work on the build. But unfortunately, not every electrician is trained to take devices and network design into account – which can lead to an improper design that doesn't meet a business's unique needs.
Setting up networks and the internet for a business is nothing like what happens inside of a home. Commercial cabling designs can be very different and very complex, as several more devices need to be connected and on various different levels. When approaching data cabling earlier in the construction process, the design can mesh perfectly with the building and layout. This means you can avoid a very expensive project later on.
Here at VanBelkum, we see this scenario play out more often than we would like. Companies build new facilities and have connectivity and network needs, but now they're operating on a very short timeline. Depending on the business and the data cabling required, there could be hundreds of feet of cabling that need to be routed in several different ways to ensure the devices in the facility are connected correctly. We're left with retrofitting a nearly finished building, which could include cutting drywall or breaking up concrete, creating more work for the construction company. The most ideal design can't be completed when construction is already done, but when we're brought into the picture during pre-construction, we can ensure the data cabling design is melded in with the rest of the building design.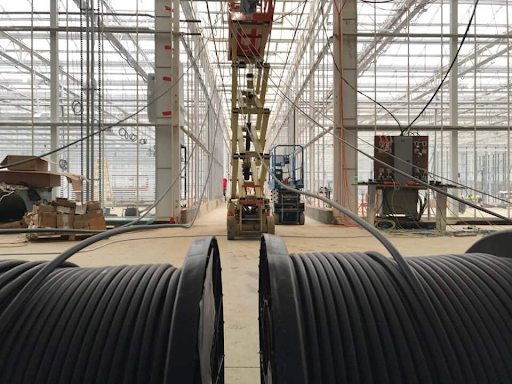 The Takeaway
Start thinking of data cabling well in advance, so that you're not working backward and you can avoid a potentially pricey project in the long run. If you are starting a new construction build, call VanBelkum for a data cabling design and consultation – at the minimum. We will charge a fair rate for the design and consultation, and if you choose us for the services and installation – we'll credit your account towards the quote.
The main takeaway here is that data cabling can't be an afterthought. We also recommend that you communicate with your general contractor on the project that you want, and need, the IT infrastructure designed by someone other than the electrician on the job, by someone with the right expertise.
"*" indicates required fields
Subscribe to our Newsletter!