Commercial Cabling Solutions
A reliable network starts with proper cabling. From designing the layout to wiring installation to switch and WAP configuration, commercial cabling is critical to keeping your Michigan business connected. VanBelkum has been installing network cabling in Grand Rapids businesses for over 25 years. CAT5e, CAT6, coaxial, fiber optic, HDMI, hardwired surveillance; you name it, we've designed, installed, and monitored it.
Firewall Installation
Wireless Access Point Installation
Switch Installation
Legacy Equipment Removal
Demarc & Blackboard Cleanup
Paging
Site Surveying
You know the expression "out of sight, out of mind?" Network wiring often falls victim to this mentality and small problems often go unnoticed. But when small problems turn into big problems, you need to be able to diagnose what's wrong.
Beyond installing commercial data cabling, VanBelkum provides a full suite of testing and monitoring capabilities.
Consistent Fast Speeds
Enjoy the Benefits of Current Tech
From Cat6 to fiber optics, our cabling and network services give you the best (and most consistent) speeds possible.
Upgraded to Industry Standards
Vanbelkum Brings Peace of Mind
We have over 25 years of expertise and knowledge working with commercial structured cabling standards in buildings across Michigan.
End Troubleshooting Nightmares
Organized and Well Documented
We will keep your electronic blueprint current and make sure everything is clearly labeled so there's no confusion.
Modernize Legacy Equipment
Reduce and Recycle With Vanbelkum
We will disconnect old premise-based telephony/network equipment and dispose of it properly.
VanBelkum has an experienced installation services team with over 25 years in the telecommunications field. Our team understands old premise telephony equipment as well as new state-of-the-art networks.
Our structured cabling team is able to guarantee
consistent speeds throughout your building while meeting industry standards for installations.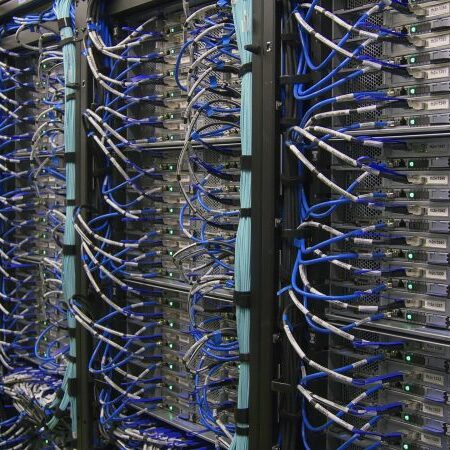 We're here to help you with your cabling needs in the easiest way possible.