Commercial Cabling Solutions
A reliable network starts with proper cabling. From designing the layout to wiring installation to switch and WAP configuration, commercial cabling is critical to keeping your West Michigan business connected. VanBelkum has been installing network cabling in Grand Rapids businesses for over 25 years. CAT5e, CAT6, coaxial, fiber optic, HDMI, hardwired surveillance; you name it, we've designed, installed, and monitored it.
Firewall Installation
Wireless Access Point Installation
Switch Installation
Legacy Equipment Removal
Demarc & Blackboard Cleanup
Paging
Site Surveying
You don't have to worry about your systems going out of date, responding to the latest security threat, or wondering if your network supports new bandwidth changes; with professionally-managed communications services, you can focus on running your business.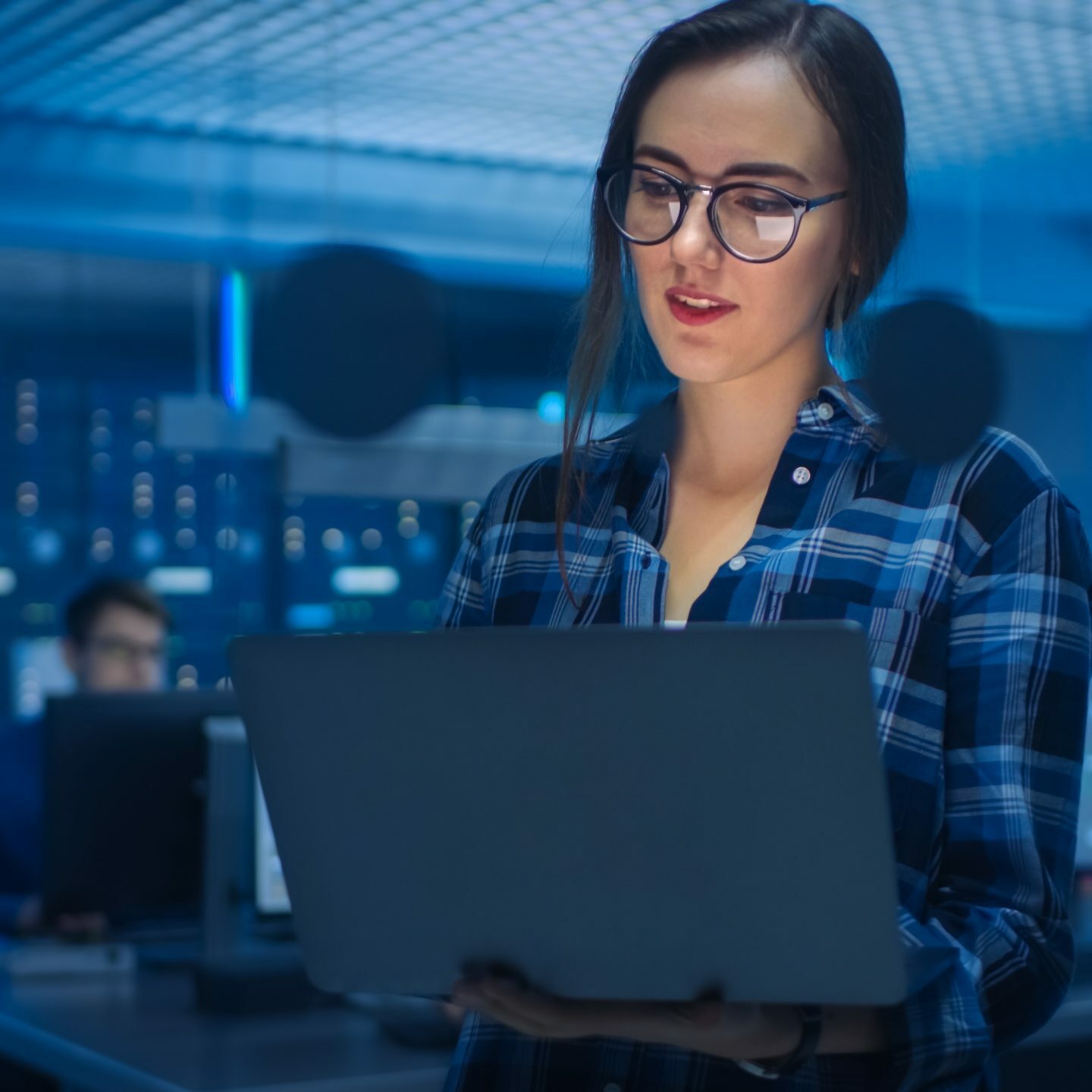 Run Your Business, We Handle the Tech
This is what we do. Communications systems and technology aren't simple to implement or maintain, so why trust it to anyone but an expert? VanBelkum will handle that part so you can focus on what you're good at—running your business.
To see how VanBelkum can help make managing your communications simple and easy, fill out the form below to get started.
Benefits of Managed Services
Enhanced Collaboration
Better and Faster Communication
Especially in today's new WFH-normal, streamlined communications between team members is vital to keeping your business running smoothly.
Customers Have to be Able to Reach You
Professional Maintenance Gives you More Uptime
Keeping your lines of communication optimized and up-to-date means less chance your networks will go down.
Comprehensive System Security
Comprehensive Systems Security
An expert communications systems manager will unify your systems and ensure there are no "weak spots" across all the channels your business uses.
Bringing your Communication Systems Together
One of the best benefits of VanBelkum managing your communications systems is that everything is unified under one roof. You won't have to wonder who to contact about your Phone or Network needs, greatly simplifying the troubleshooting process and giving you clarity on the roles and responsibilities when it comes to your communications systems. One point of contact is all you need.
Another benefit of having a single communications systems manager is the potential for integration and process optimization. At VanBelkum, we keep on top of industry trends and changes, letting us identify opportunities to help streamline your internal and external communications. This means when new industry-shifting tech comes along, we'll help you stay on top of what's latest and greatest, letting you take advantage of opportunities ahead of slow-responding competitors.