4 Systems Your Small Business Spends Too Much Money On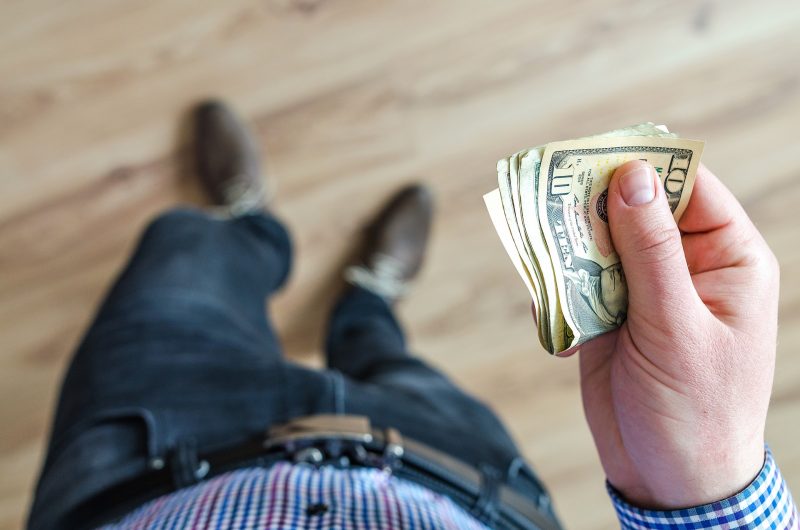 Since we first started 1959, we've been huge supporters of our local West Michigan community. With over 60 years of experience in providing professional services like phone, video, cloud computing, internet, and networking systems, we've been around the block a few times and know that every dollar counts – especially when it comes to the foundational systems that keep your company running smoothly.
When working with local small businesses, we've found that there are 4 systems your small business spends too much money on. Let's take a look at those 4 systems in depth to help your local business avoid these common money pits.
Business Phone Systems
Using a big-name phone carrier for your business can be a huge out-of-pocket expense each month. Not to mention the lengthy contracts that they make you sign, the service fees every time they have to fix your system, and the money in downtime that it costs you. If you've experienced any kind of wait for service or server downtime, it's almost as if you are watching the money fall out of your pocket.
However, switching your phone systems to a "Voice Over IP" (VoIP) or a cloud-based system can save you time and money. With these systems, you will no longer have to worry about your carrier having an issue or the power going out. For example, a cloud-hosted phone system through Van Belkum will allow you to make calls through your office phone number with a regular cell phone or even a personal computer. Having a cloud-based phone system also allows us to fix issues remotely without having to come onsite to diagnose and fix a problem.
In the long run, switching your business phone systems over to a VoIP or cloud-based system will provide you with fluid and reliable communication within your organization without worrying about losing money due to downtime or having to pay for unnecessary services.
Network Security Systems
We like to think that there are two types of businesses in this world: Those who have network security systems and those who don't. No matter which type of business you are, not paying for the correct network security system is paying too much. Let us explain.
Making sure you have a reliable, properly engineered, and maintained network security system should be one of your top priorities. Why? Well, in 2020, the average cost of a data breach was around $3.86 million. And this figure does not include the loss of trust and reputation suffered as a result. If your small business isn't paying for a trusted partner to establish your network security, configure your firewall, manage your data and voice cabling, prevent intrusion, monitor your anti-virus, and filter your content within your business, then dare we say you're gambling along the fine line of a $3.86 million dollar cyber attack. And that's too much to pay.
Working with a trusted network security partner that will secure your data and protect you against threats is one of the best things you can do for your business, employees, and customers.
Internet Systems
Your network is the center of your business. Think about it. In today's world, what industry doesn't need to be connected to the internet? However, modern internet systems can be complex and often cause your business to spend more than what you should be for the speed and reliability that your business needs.
Isn't it annoying when your phone or computer won't connect to the internet? How about when your internet connection constantly drops your session? What about when you have to wait a long time for something to load? Issues like these cause unnecessary downtime, ultimately costing you a lot more in productivity and profitability. If you have these issues with your current internet provider, it's not worth it.
Finding an internet provider that minimizes these downtimes is key. For example, at VanBelkum, we have the ability to aggregate multiple internet carriers into a custom design, giving your business a unified network management system with seamless integration across all of your platforms. By working in conjunction with your service provider, we can diagnose and repair problems within the network itself – that means faster service and less downtime. Our sophisticated internal tools let us "see" into every aspect of the network, giving us an unparalleled view of the health of your network.
Productivity is critical for your company, and sometimes big-named internet service providers just don't understand the toll downtime takes on a small business.
Cabling Systems
The final thing we often see small businesses spending too much money on is their cabling systems. Cabling systems can be complex, which is why certain companies may try to persuade you into thinking that you need to spend more money on them. But before you spend your money, make sure that they…
Have several years of experience and meet industry standards.

Provide you with guaranteed speed throughout your organization.

Keep an electronic blueprint of your current cabling system and make sure everything is clearly labeled so there's no confusion.

Disconnect old premise-based telephony/network equipment and dispose of it properly.

Offer structured services like:

Wireless Access Point Installation

Demarc & Blackboard Cleanup
If your cabling provider doesn't offer you these simple guarantees, then you could easily be paying too much for not enough.
Make Sure Your Money Spent is Value Added
Don't let these 4 systems take advantage of your money. At VanBelkum, we want to make certain that your money is working for you and not against you. Just as we've helped other Local First businesses like Gordon Water, Axios, Bishop Distributing, Applause Catering, and the Well House, we can do the same for you and make sure you don't fall into the trap of spending too much for these 4 systems.
Fill out the form below contact us today and we'd be happy to get you on the path of putting money back into your local small business.
"*" indicates required fields
Subscribe to our Newsletter!